Slides and Water Activities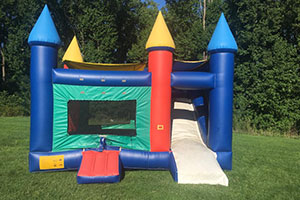 Bouncer Slider Combo
Castle Bouncer Slide Combo. Size 18 X 18. This inflatable bounce house with attached slide creates unlimited fun. Riders can climb their way up the rock wall before going down the slide. The bounce house slide combo is the perfect addition for any event or celebration.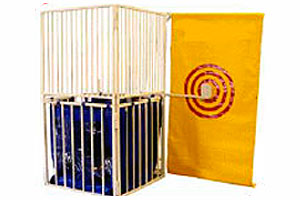 Dunk Tank
Put that "special" person on the hot seat and take your best shot. Hit the target with softballs and watch that person slip off the hot seat and splash into the tank. Our tanks are new and easier to use!
Slip-N-Slide
Cool refreshing endless summer fun. The ever popular Slip-n- Slide is truly a crowd favorite.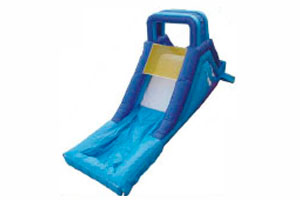 Large Water Slide
Cool off with this fun summertime water slide. Climb up, slide down and splash in the shallow pool below. Attach your water hose to the sprinkler at the top on the arch and create your very own water park.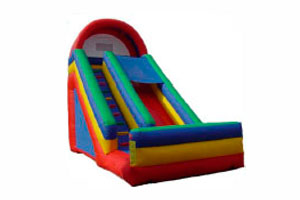 Large Slide
This slide is a huge delight. It very colorful and provides hours of climbing and sliding fun.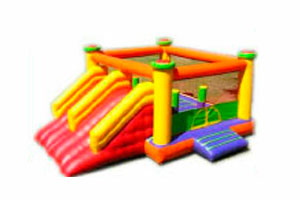 Castle and Bouncer Combo
Multi Color Castle and bouncer combo with inflatable slide is very popular among child from the ages of 2-8.